CLIENT ALERTS
Our Client Alerts has been created to inform you of current changes and current events in the industry.
ADDRESS & PHONE
3525 Piedmont Road, Bldg. 5, Suite 515
Atlanta, GA 30305
678.999.0350
DIRECTIONS & MAP
New to our office?
Click here for
directions & map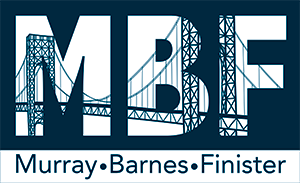 Our firm was founded on January 1, 2004 by Roger E. Murray and Mae Charles Barnes. Teresa P. Finister joined the firm in its second year of operation.
The firm specializes in public finance.
Murray Barnes Finister LLP is recognized as approved bond counsel in The Bond Buyer's Municipal Marketplace.
NEWSLETTER
Sign up for our newsletter
We will periodically write about pertinent industry information, local and national event news, or law changes that may be useful for your business strategy.